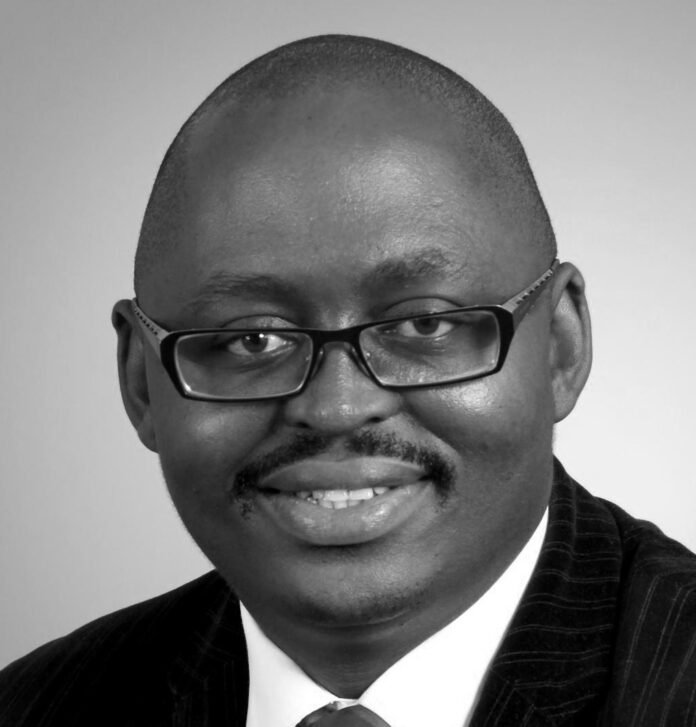 It is time for the Zondo Commission to show its muscles as the Commission Act supports and to punish the pathological liars that stand before it. Those who are singled out for grand corruption and believed to have played a pivotal role in capturing the state allege that everyone but them is lying or presenting inventions of their imagination to the commission.
To say that I love and hate both the testimony of politicians – and that of other personalities known for their notoriety – to the Zondo Commission, would be the understatement of the century. I even developed a phobia of exposing my ears to the gibberish they sometimes spit out at the commission, pretending to present credible testimony.
For example, there was a moment during the testimony of former Interior Minister Malusi Gigaba that I fell into it and not interested in what was happening on national television. The loss of interest was not because he appeared to be telling a story or what others called a possible network of lies, but because his testimony is riddled with outright denials followed by accusations against his ex. -wife. Also, because his testimony sometimes resembled that of a respondent in a divorce lawsuit who tries very hard to influence the division of the estate or to obviate a support order.
Gigaba, for example, and recalling the old "fault" divorce regime, told the commission that trust was not his ex-wife Norma Mngoma's greatest asset, as she allegedly kept a deep secret from him. for over a decade involving another man. In a salacious account, Gigaba told the commission that when he met Norma, the impression he got was that she was a wealthy woman who inherited a fortune of money and assets from her late father, who lived in New York. But, the truth emerged that Norma's legacy came from her late fiance, who lived in South Africa and died in 2010. "She lied to me for over a decade. She hid this from me, "Gigaba said.
It would appear that lies and deceit are at the heart of Gigaba and Mngoma's testimony before the Commission. Who is lying and who is cheating on whom? Who is deceiving here or embellishing the truth? Will the committee have enough credible evidence to write a corrective report for President Cyril Ramaphosa?
I remember the Warren Commission in the United States. President Lyndon B Johnson, by Executive Order No. 11130 of November 29, 1963, established the Warren Commission to investigate the November 22, 1963 assassination of John Fitzgerald Kennedy, the 35th President of the United States. The terms of the Commission were clear: assess all the facts and circumstances surrounding the assassination and subsequent murder of the alleged assassin and report its findings and conclusions to President Johnson.
In his book, Breach of trust, Gerald D McKnight sought to debunk the narrative that Lee Harvey Oswald was President Kennedy's sole assassin. In his view, the Warren Report itself was little more than a cornerstone of a deceptive and improvised public relations exercise.
The terms of reference of the Zondo Commission are broadly drafted and the commission is clearly responsible for among others "To investigate, find, report and make recommendations on allegations of state capture, corruption and fraud in the public sector, including state organs".
With negationist testimonies like that of Gigaba and many others who have come before the Zondo Commission, what will be the ultimate outcome of the commission's work? Will the Zondo Commission report, like the Warren report, be the cornerstone of a deceptive and improvised exercise in public relations and political survival by those singled out in State Capture? Or will it be accountability plan?
The majority of high level witnesses involved in State Capture do not appear to take the commission seriously. Even someone unaware of the genesis of attorney Thuli Madonsela's State Capture report can sense the doubt and deception from a distance in some of the testimony. Perhaps we can start writing a handwritten novel or film script based on the events of the Zondo Commission with possible titles including: Master storytellers or master deceivers?; The lies they told Zondo; Pathological lie, accusation and denials; Manipulative and celibate politicians; South Africa's most successful crooks and impostors; Money bags and beers at the Saxonwold Shebeen; and The family who stole South Africa.
Or like Greg Nicolson from Daily Maverick recently had it: "The Koko Hunt", And that people speaking Tswana will translate as" The chicken hunt [Koko], "Until the correct pronunciation of Matshela Koko's last name is given as not meaning" koko ", as in chicken.
Many of the panel's critical witnesses have "mastered the art of creating shadows and harnessing substance." They are posing as Superman and the commission acting as their supermarket. But more importantly, they created prototypes in the form of men and women of even more modest stature than themselves, determined to emulate their deceptive testimony at the commission.
Take into account testimony from the former Eskom Koko executive, for example, who denied knowingly sending an email to an email account linked to Gupta and fiercely claimed he thought he was sending confidential documents internally.
Those who are singled out for grand corruption and believed to have played a pivotal role in capturing the state allege that everyone but them is lying or presenting inventions of their imagination to the commission. For example, Gigaba called Norma an "accomplished liar", a "pathological liar"; And one extensive liar with creative imagination.
Gigaba's testimony is about to conclude that Norma suffers from fantastic pseudology (pathological lying), which can be qualified as "a doctored narration with a matrix of fantasy interspersed with a few facts".
Interestingly, the phrase "pathological liar" was in 2018 used against Gigaba by EFF MP Mbuyiseni Ndlozi: "Minister Gigaba is a pathological liar," Ndlozi said. In the opinion of the EFF, at the time, in Gigaba "we are dealing with an unpatriotic pathological liar who does not deserve public office," Ndlozi accused. This meteoric attack on Gigaba as suffering from fantastic pseudology came after SA's Election Commission (IEC) confirmed that Atul Gupta was registered to vote in the country – meaning he had a South African ID number and was indeed a citizen, contrary to denials de Gigaba that Ajay and Atul Gupta were granted to South Africa. citizenship.
Oddly enough, and perhaps something we need to pay attention to, it seems that recipients of the Zondo Commission tend to accuse others of being pathological liars or of using fantastic pseudology as a defense. For example, Valence Watson, a brother of the late Gavin Watson, denied Angelo Agrizzi's testimony to the commission and called him a known pathological liar: "This pathological liar, sociopath. I mean, the commission knows he's a pathological liar, "said Valence Watson. This after Agrizzi, the former COO of Bosasa, told the Zondo Commission that Gavin Watson had bribed high officials with bags full of money.
Calling Norma a pathological liar is designed to discredit her as a trustworthy witness. Such a label can also damage a person's reputation and credibility. A question needs to be asked: is it possible that witnesses like Norma are telling the commission untruths about a particular import as Gigaba suggests? If so, what recourse does the commission have against lying witnesses under oath?
It is concerning that the commission ends with witnesses appearing before it to deny everything and emboldened to call other liars without providing hard evidence to support the claim that these witnesses are liars. If this were a legal proceeding, it would generally not be unethical or inadmissible to call a witness a liar or that the witness lied; but a characterization of a witness as a pathological liar must be supported by the facts, the evidence and the record.
In the Zondo Commission, for example, many of the counter-testimonies lack sufficient evidence to challenge the credibility of the witnesses. The composure and persuasiveness of some witnesses when presenting their evidence before the commission should not be taken to mean that they are more truthful than others. The Supreme Court of Appeal of S v Kelly 1980 3 SA 301 (A) 308 cautioned against such a nonchalant approach to credibility, stating that:
"The behavior is a difficult horse to ride at best. There is no doubt that the attitude – "that vague and indefinable factor in estimating a witness's credibility" … can be very misleading. The mark of a truthful witness is not always a confident and courteous manner or an appearance of frankness and frankness. As Justice Wessels said in Estate Kaluza v Braeuer… over half a century ago in this Court: "A cunning witness can fake honest behavior and the judge often had little in front of him. to allow it to penetrate the armor of a witness. that tells a plausible story. On the other hand, an honest witness may be shy or nervous by nature and, on the witness stand, show such hesitation and uneasiness as to lead the court to mistakenly conclude that he is not a person. truthful.
"Anyone who has allowed himself to lie once finds it easy to do it a second and a third time, until it becomes a habit," said Thomas Jefferson.
So far we know that the Commission Act No. 8 of 1947 attaches penalties to lies and lying under oath – although this does not necessarily deter witnesses from lying under oath. According to section 6 (2) of the law, "Anyone who, after taking an oath or making a solemn affirmation, gives false testimony before a commission on a matter, knowing that this testimony is false or not knowing or believing it to be true, shall be guilty of an offense and liable on conviction to a fine not exceeding one hundred pounds or to imprisonment not exceeding twelve months, or both such a fine and imprisonment.
It is time for the commission to show its muscles as the law on commissions supports and to punish the pathological liars that stand before it. It should be understood that the Zondo Commission's own rules (Opinion 396 of 2018), in Rule 3.3, provide those involved with a fair opportunity to respond to the allegations made against them in accordance with the essential requirements of natural justice, namely the audi alteram partem to reign.
That said, these rules should not be used and abused to hide crime and wrongdoing. DM
---
More about this article: Read More
Source: www.dailymaverick.co.za
This notice was published: 2021-06-03 21:21:53